Weather Source was founded to help clients leverage weather and climate technologies for business intelligence. In 2015, we began development of the OnPoint Platform and in 2017 we released the first versions of the OnPoint data products. Since then, we have provided weather and climate insights to the majority of Fortune-ranked companies.
In December 2019, Ontario-based Pelmorex Corp., the third largest weather company in the world and owner of The Weather Network, acquired a majority interest in Weather Source. In addition, Pelmorex provided significant capital to fund Weather Source's rapid growth. Weather Source's B2B expertise, industry-leading data, and product vision are a perfect complement to Pelmorex's B2C expertise, leadership positions in Canada and Spain, trove of rich data, and team of meteorologists, data scientists, and developers. This strategic partnership has enabled both companies to provide the most comprehensive weather and climate data available worldwide in addition to specialized solutions for any size or type of business.
Weather Source's mission is to make hyper-local weather and climate data accessible around the globe and across industries. Our passion is working with companies to leverage weather and climate data to reduce waste, increase ROI, fine-tune logistics, optimize marketing, and improve resource planning.
In the U.S. alone, weather accounts for more than $600 billion a year in lost revenue. The Weather Source team brings breadth of industry knowledge with extensive meteorology and climatology expertise. We are data experts dedicated to developing advanced, high-quality, and easy-to-use products and services that empower businesses.
Leadership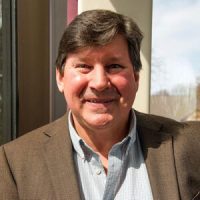 Mark Gibbas, Chief Executive Officer
Mark has grown Weather Source from a small start-up to a leading provider of weather and climate technology. In its early years, Weather Source primarily provided weather information and consulting. During this time, Mark developed a vision for a scalable weather operating system that could serve clients across any industry and provide each with information relevant to their specific needs and locations of interest. Today, Weather Source's OnPoint Platform and related products provide actionable weather insights to a growing list of top-ranked companies.
Prior to founding Weather Source, Mark applied his expertise in meteorology and computer science at Applied Insurance Research (AIR) and TASC. Among his notable accomplishments is the development of long-range forecasting systems that laid the foundation for the use of such technology at WSI and The Weather Company. Mark has also enjoyed working on projects for the United Nations' World Meteorological Organization, where he advanced the meteorological capabilities of several Latin American countries. Mark holds a bachelor's degree in meteorology with minors in computer science and mathematics.
---
Craig Stelmach, Sr. Vice President of Business Development & Sales
Craig has more than 20 years of technology industry experience in business development and in-house counsel roles. In his first year at Weather Source, Craig created the messaging and sales strategy that doubled the company's revenue and over the next three years continued to help grow the company until it was acquired by Pelmorex in 2019. In his previous position, Craig was CEO & General Counsel for Berkeley Communications, where he was responsible for the development and implementation of a successful company-wide sales and operations strategy that resulted in Berkeley's revenue increasing by more than 175%. Craig has more than $1B in transactional experience and is skilled at helping companies navigate periods of rapid growth. Throughout his career, Craig has applied his expertise at organizations such as ADrive, Biderly, Boston Microfluidics, Google, Inch of Daylight, ITA Software, Omni Ventures Group, Vector Data, and more.
---
Kelly Gilbert, CPA, Corporate Controller
Kelly brings more than 25 years of accounting expertise to Weather Source. She has been with Weather Source since it was founded, developing the accounting systems and processes throughout the many stages of the company's growth. She enjoys being involved in many aspects of a growing organization, from day-to-day planning to high-level budgeting and forecasting. Kelly has experience working with organizations of all sizes, including PricewaterhouseCoopers, Private Healthcare Systems, and Interaction Associates. She holds a B.S. in commerce with a concentration in accounting from the University of Virginia. 
---
Kristin Q. Cody, Director of Marketing & Communications
Kristin leads content development, branding, product marketing, and media relations for Weather Source. She has more than a decade of experience communicating complex technical subject matter to diverse audiences. Prior to joining Weather Source, Kristin was Director of Content and Strategic Communications at the United States Geospatial Intelligence Foundation, where she launched the award-winning trajectory magazine and served as an editor on several scholarly and technical publications trusted by leaders in the federal government, academia, and industry. Kristin holds an M.A. in journalism from Syracuse University. Her areas of expertise include geospatial information, space-based sensors, AI, and the application of technology for humanitarian causes and global security. 
---
Michael J. Fix, Director of Sales
Mike is a seasoned sales leader with extensive experience driving revenue growth for companies at the leading edge of technology. Mike sells Weather Source data products and solutions to companies across a variety of verticals, with a strong focus on the Global 2000. He was previously an Enterprise Account Director with Infogix, where he sold data quality and metadata governance solutions. He also served as Vice President of Sales for North America at NeoXam (formerly SmartCo), where he sold an enterprise data management platform. Mike began his career at Thomson Reuters, where he gained 11 years of experience selling data and FinTech software solutions. Mike is a graduate of Northeastern University.
---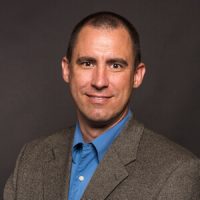 Jeff King, Director of Internet Technologies
Jeff brings a passion for technology, strategy, and taking action to his role at Weather Source. He has more than 15 years of web development experience and 20+ years of project management experience. Jeff is proficient in front and back end web development. He architected Weather source's OnPoint API and continues to oversee its development. Previously, Jeff ran his own web development firm, where he was a valuable consultant to Weather Source. Before putting on his geek glasses, Jeff was a project manager of billion-dollar construction projects, including the BRAC redevelopment of the Naval Training Center San Diego at Liberty Station. Jeff holds a bachelor's degree in mathematics from UCSD.
---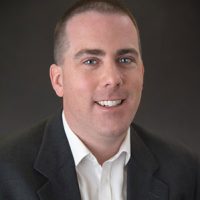 Ryan Turkington, Director of Weather and Data Technology 
Ryan has developed meteorological software solutions for government and commercial clients for more than 20 years. At Weather Source, he leads the collection and processing of weather data. Prior to Weather Source, Ryan worked at TASC, where he served as a key team member on the development of tactical decision aids that predicted the performance of infrared, visible, and laser-based weapon systems in various weather conditions. Ryan has also worked at Raytheon, where he contributed expertise in software engineering and operational testing support to the development of a highly mobile U.S. Army surface-to-air missile system. At Weather Services International, Ryan served as lead system administrator, cluster architect, and engineer for a numerical weather prediction system that provided high-resolution global forecasts. Ryan's goal is to ensure Weather Source customers receive the highest quality weather data as efficiently as possible.
Let's Talk
Our talented team builds top-quality weather and climate technologies for use across industries. Get in touch to learn how we can help you make weather part of your business intelligence strategy.