Australia has been battling historic wildfires throughout the last few months due to some of the harshest drought conditions in its history. According to BBC News on January 13, "an estimated 10 million hectares (100,000 square kilometers or 15.6 million acres) of bush, forest, and parks across Australia has burned." Of the fires referenced, most are located along the continent's southeastern coasts in the New South Wales (NSW) and Victoria provinces. BBC also reported there were 105 fires burning in the bush, mountain forests, and national parks across NSW as of January 13, with 38 uncontained.
Figure 1 is a visualization from Weather Source Geospatial products that shows Australia's Standard Precipitation Index (SPI) Drought Index over the last six months. Most of Australia has experienced extremely dry conditions, especially in the NSW and Victoria provinces.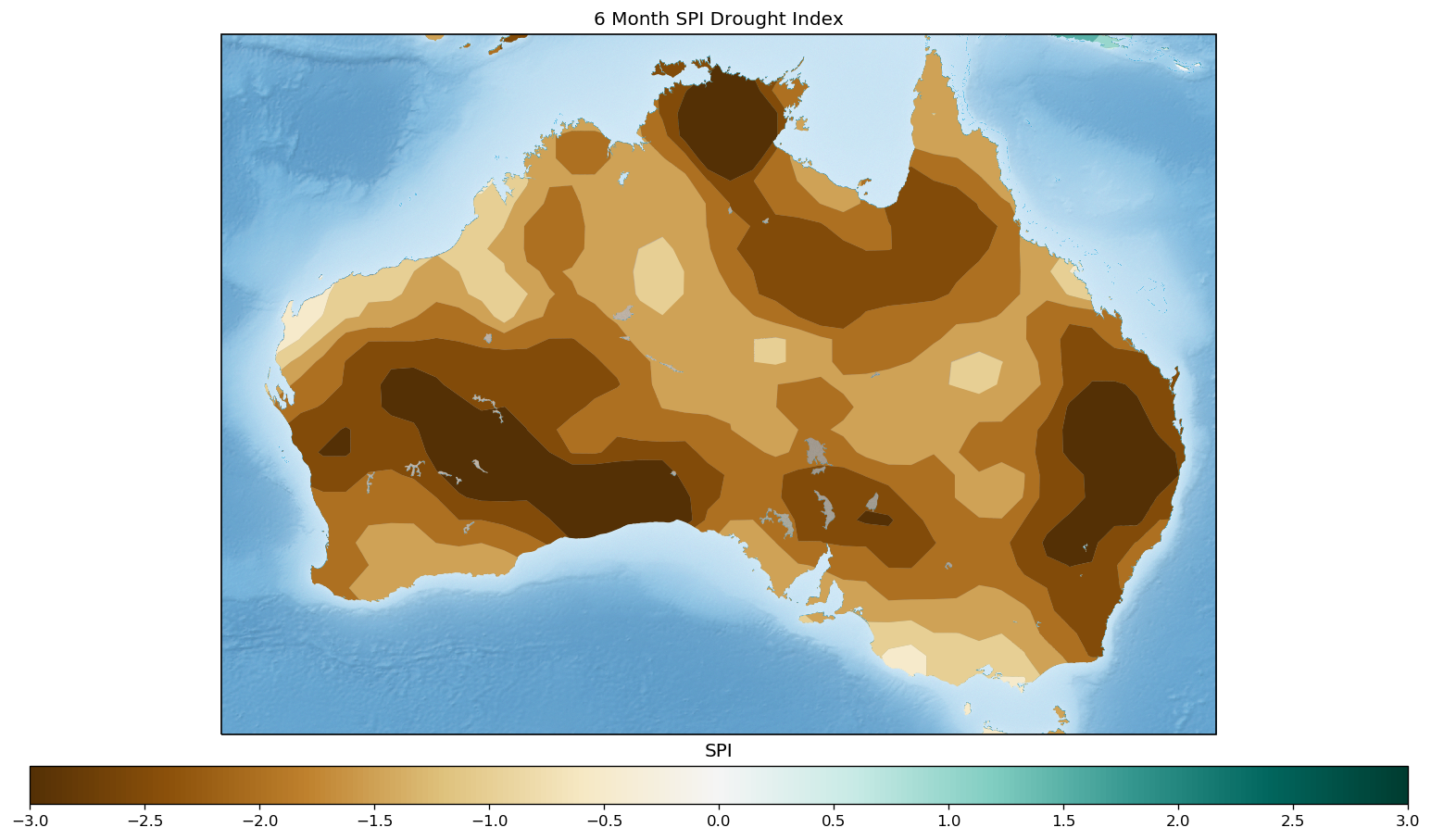 In the next 15 days, Australia will finally have some desperately needed respite from high temperatures and lack of precipitation. Figure 2 represents the 15-day forecasted average max temperature. The NSW and Victoria Province coastlines will experience maximum temperatures ranging from 70 to 85 degrees Fahrenheit.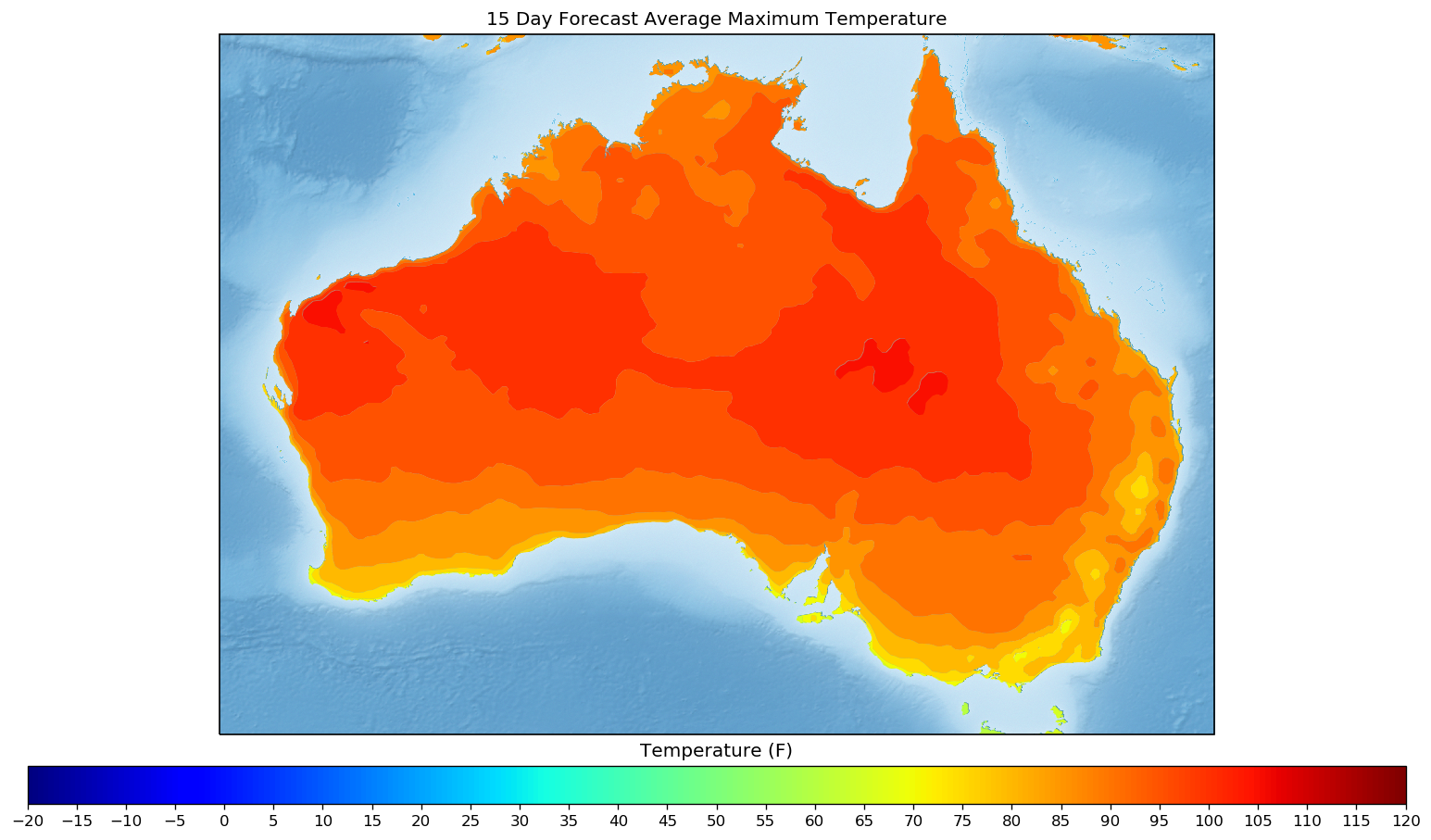 Figure 3 reveals the 15-day forecast anomaly for max temperature. It shows on average how much cooler (blue) and hotter (red) the forecasted max temperature will be when compared with climatological max temperature averages across Australia. The NSW and Victoria provinces show a mixture of cooler and hotter temperatures across the areas where the wildfires continue to burn.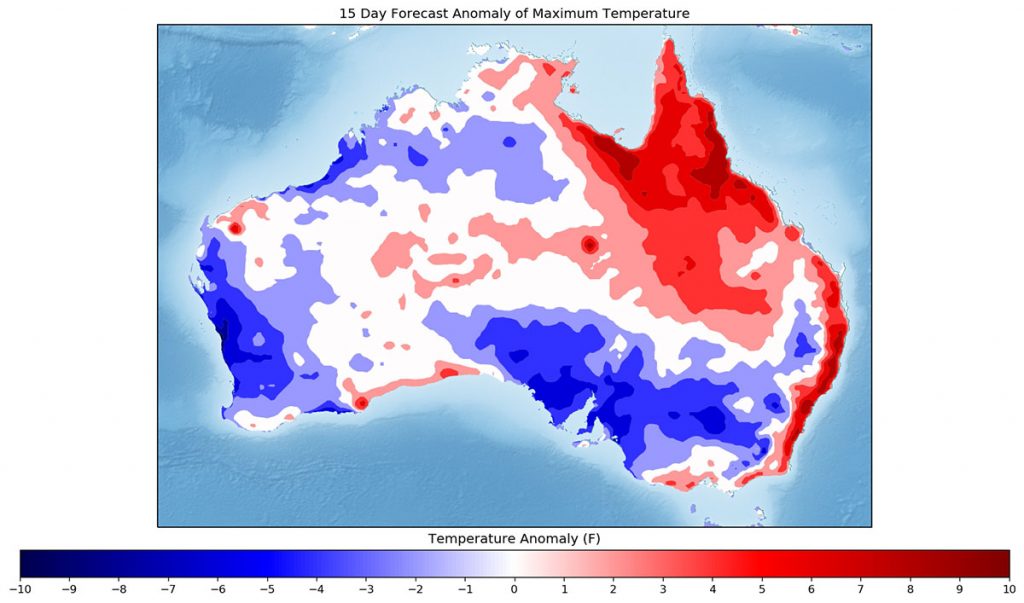 Figure 4 depicts the 15-day forecasted precipitation anomaly. It illustrates on average how much wetter (green) and dryer (brown) the forecasted precipitation will be from the climatological precipitation average. The NSW and Victoria coastlines should see a greater increase in precipitation than is typically expected at this time of the year.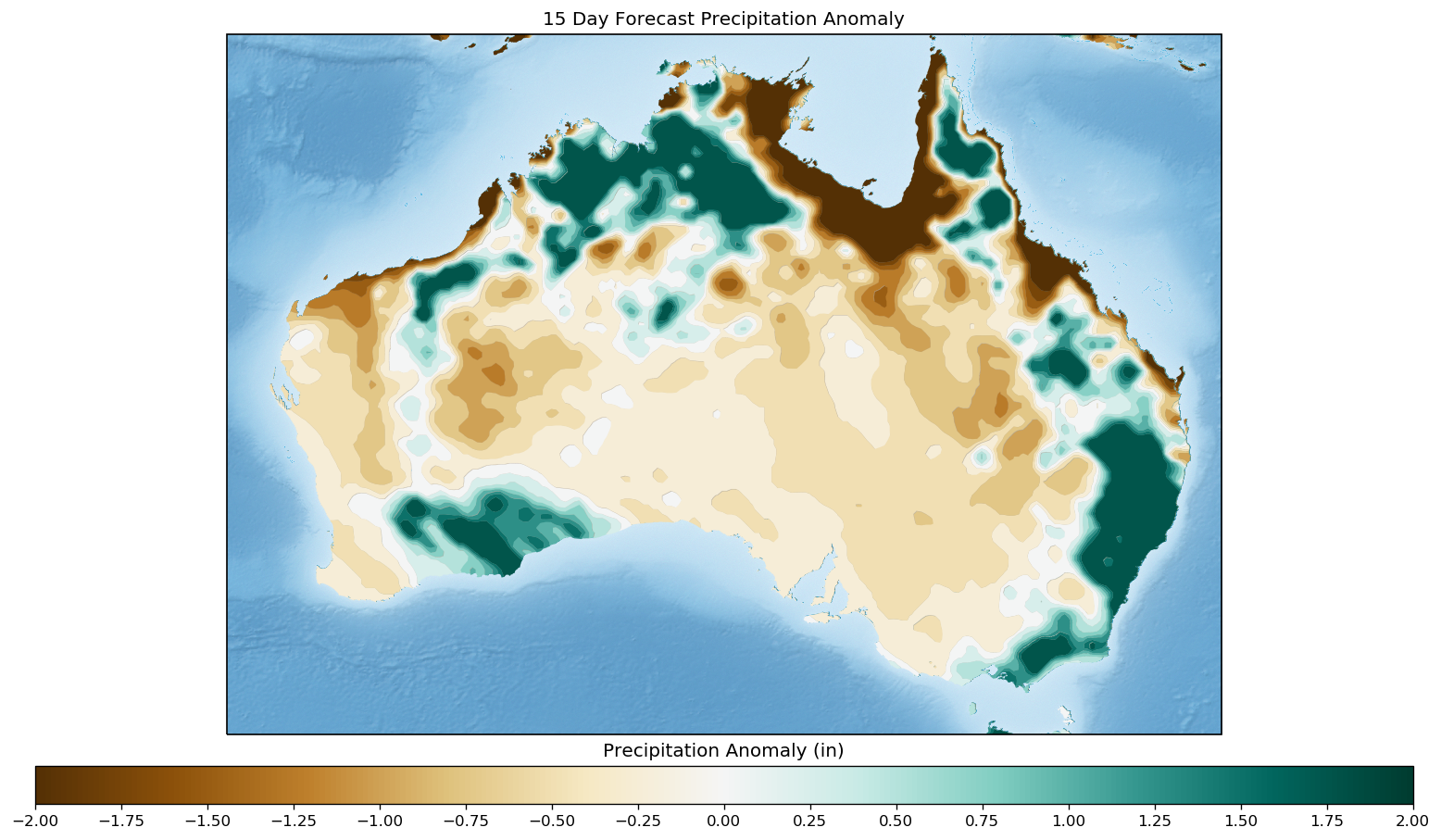 With an anticipated increase in precipitation, Australia can finally expect some relief from the conditions that are causing its devastating and unprecedented wildfires. However, this wetter weather won't come without some new challenges. On the heels of the drought-like conditions, the New York Times reports Southeast Australia is now suffering from thunderstorms raining down baseball-sized hail.
If you're interested in helping victims of Australia's wildfires, check out this round-up of reputable organizations recently published by CNN.