Weather Source closed out 2019 with the exciting announcement that Ontario-based Pelmorex Corp. had made a majority investment in our organization. As we take on 2020 with the backing of the third largest multi-platform weather company in the world, we can't wait to see what the future has in store for our customers, employees, and the industry as a whole.
The new decade is already shaping up to be exciting for producers and consumers of weather data alike. Read on to learn about three major technological areas in which our experts anticipate considerable meteorological advancements.
Next-Generation Space Systems
NOAA completed the transition to its next generation of weather satellites in January with the sunsetting of GOES-14 and -15. The agency is shifting its reliance to GOES-16 and -17, the first two of four satellites in the GOES-R series. The GOES-R systems are expected to improve the detail and accuracy of weather forecasts, featuring an Advanced Baseline Imager built by L3Harris that views Earth across 16 spectral bands. GOES-R satellites scan the entire Western Hemisphere every five minutes or capture multiple images concurrently—in which case they are capable of imaging the Western Hemisphere every 15 minutes, the U.S. every five minutes, and two specific storms every 60 seconds. In comparison, the retiring GOES birds featured five spectral bands and could image the Western Hemisphere every 30 minutes.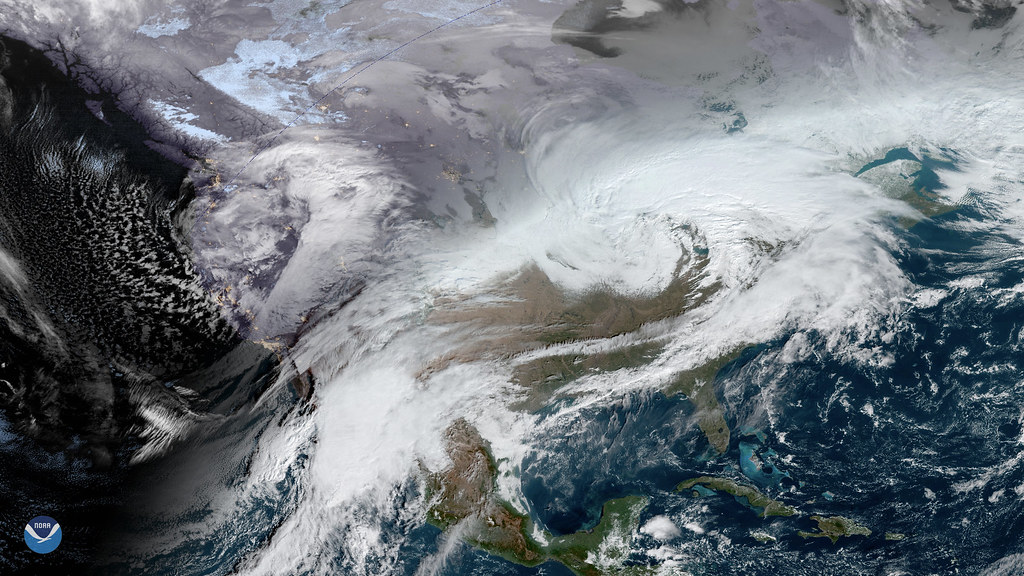 GOES-R satellites also feature Lockheed Martin's Geostationary Lightning Mapper (GLM), a sensor capable of continuously detecting and measuring lightning activity, adding another layer to traditional weather forecasting. The GLM images the Earth at a rate of 500 frames-per-second then performs automated change detection. The resulting data is expected to significantly improve tornado predictions. The third GOES-R satellite is slated to launch in December 2021.
Likewise, the commercial sector is also seeing considerable advances in satellite-based weather-sensing technology. Colorado-based PlanetiQ is launching a constellation of about 20 small satellites that will provide 400 million observations per day for weather and space-weather forecasting as well as climate monitoring. PlanetiQ's radio occultation technology has the ability to measure key weather parameters at extreme resolution throughout the entire atmosphere.
AI & Machine Learning
Dr. Marshall Shepherd, 2013 AMS president and director of the University of Georgia's Atmospheric Sciences Program, surveyed 20 of his peers for a recent Forbes article predicting the most significant weather and climate advances of the next decade. AI & machine learning were featured prominently among their responses.
"Artificial intelligence will revolutionize how we observe, simulate, and forecast weather and climate," Dr. Steve Nesbitt, Professor of Atmospheric Sciences at the University of Illinois at Urbana-Champaign, told Shepherd. "It will improve the quality of observations for forecasters and models, improving how information and data are incorporated into model forecasts and decision support systems."
Academic researchers throughout the country are exploring possible meteorological use cases for AI and machine learning. A team from the University of Wisconsin-Madison investigated how deep learning can estimate hurricane strength based on microwave satellite images. The group's research, which was published in 2019, demonstrates how their model, known as DeepMicroNet, holds "tremendous promise."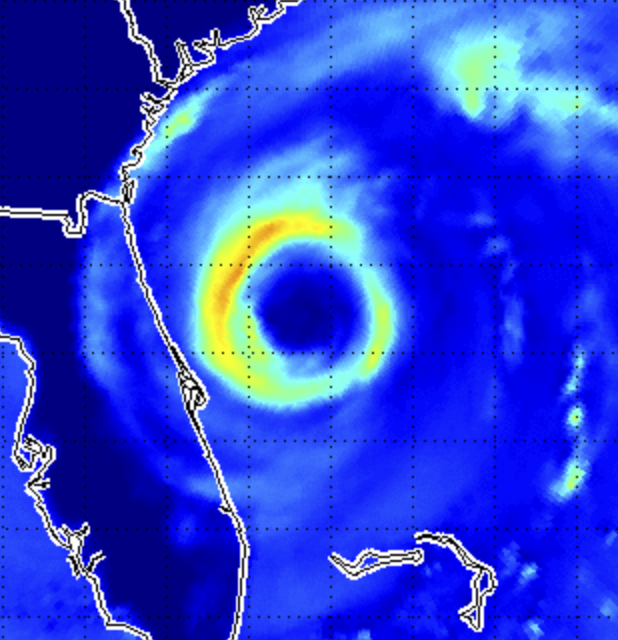 Likewise, a team of researchers led by Penn State developed a computer model that can help forecasters recognize potential severe storms more quickly and accurately. The team created a machine learning framework that detects rotational cloud movements (comma-shaped clouds) in satellite images, and ran the solution on the Bridges supercomputer at the Pittsburgh Supercomputing Center. The goal is for computers to assist experts by pointing out in real time where they should focus their attention.
Weather Source also harnesses the latest in machine learning technology to create custom models tailored to our customers' needs. For example, a nationwide retailer used OnPoint Weather to make decisions regarding when to mark-down or remove seasonal products. Weather Source applied OnPoint Climatology to create a predictive model to establish when to move seasonal inventory based on "normal" weather. This was then compared with OnPoint Weather forecast data to identify departures from normal and help the customer determine when to mark-down products, remove inventory, or keep products on the shelf at full price.
Similarly, a large healthcare company used OnPoint Weather to perform regression analysis on emergency room visits and clinic walk-ins to better understand how they are influenced by weather. This allowed the customer to create a predictive model to forecast demand for medical services, with the end results being optimized staff resources and reduced patient wait times.
5G Networks
5G networking technology, which began to be deployed globally in 2019, is expected to change the wireless internet experience as we know it. 5G proponents boast it will be up to 100 times faster than current wireless networks—speed that could harness the full potential of the Internet of Things (IoT) and usher in a fourth Industrial Revolution.
While some U.S. national security experts warn 5G could be prone to cyberattacks and surveillance, meteorologists from NASA and NOAA are concerned the technology will interfere with weather forecasts. This worry stems from the fact that water vapor emits a faint signal in the atmosphere at a frequency (23.8 GHz) very close to the one sold for 5G communications (24 GHz). In May, NOAA Chief Neil Jacobs told Capitol Hill lawmakers he is concerned 5G could set forecasts back decades. But wireless carriers and FCC officials claim such concerns are exaggerated and unverified, leading to an ongoing federal impasse.
Stay tuned to see how the situation resolves. Perhaps 5G will actually improve weather forecasts, which stand to benefit from more IoT-enabled devices and applications. Weather Source is continually seeking new and novel weather-sensing technologies to add to our toolkit, from the IoT (we're even pulling data from beehive sensors) to satellite observations, camera pattern recognition, and more.