Comet NEOWISE (C/2020 F3), dubbed "one of the brightest comets in a generation," is currently visible without a telescope in the Northern hemisphere. NEOWISE, which was discovered March 27, won't return for another 6,800 years, according to NASA. The comet is expected to reach its apex (when it passes closest to Earth) July 23. 
Weather Source meteorologists created a free and easy-to-use NEOWISE Visibility Forecast Tool in celebration of the event. Simply select your country then enter your ZIP/Postal Code. The tool reveals a 5-night comet visibility forecast and also includes optimal viewing timeframes.
For example, Burnaby, British Columbia, will enjoy prime visibility several nights in a row: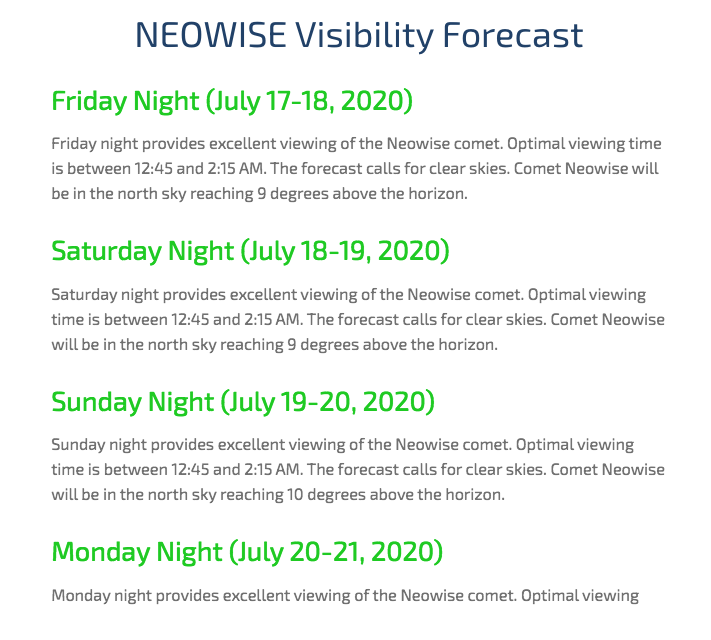 Conversely, astronomy enthusiasts in Manhattan will have to wait until Sunday night for a clear view: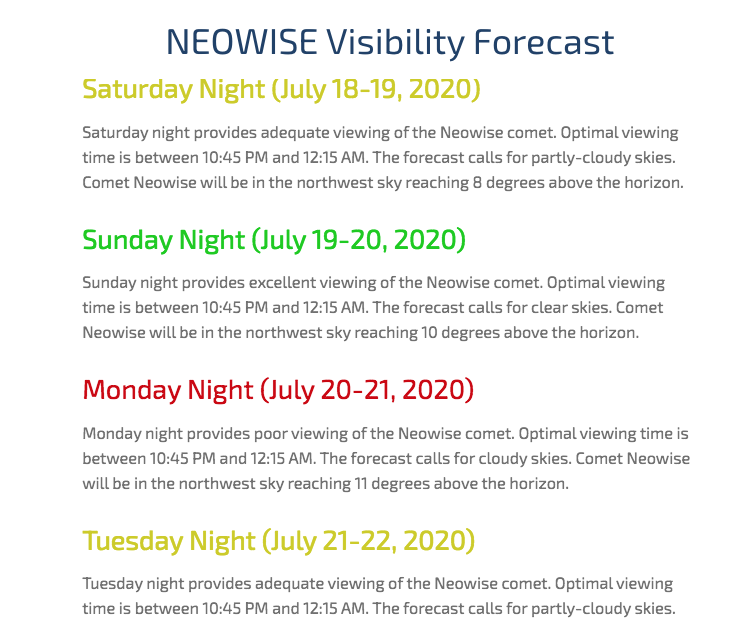 Weather Source meteorologists and developers created the tool by pairing comet positioning data from NASA JPL's HORIZONS System with Weather Source astronomy and forecast data. The tool does not take light pollution into account, though NEOWISE sightings have been documented in several major metro areas: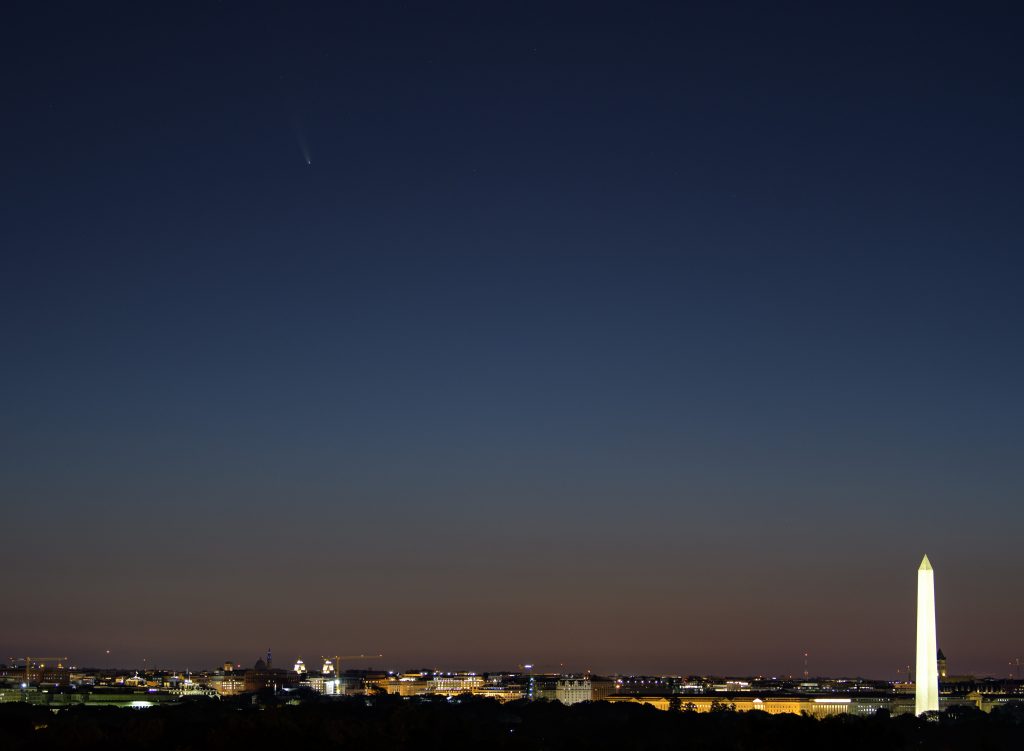 After its nearest approach July 23, the comet will rapidly fade from view. By early August, NEOWISE will once again be invisible to the naked eye.
Click here to access the Weather Source NEOWISE Visibility Forecast Tool. 
Headline Image: This image of comet NEOWISE was captured by NASA's Solar and Terrestrial Relations Observatory, or STEREO, on June 24, 2020, as the comet approached the Sun. Credit: NASA/STEREO/William Thompson