Weather Source geospatial products were featured Aug. 23 in a Bloomberg.com article analyzing the prevalence of wildfires currently blazing across large swaths of Earth's Southern Hemisphere. While much of the world is paying attention to the devastation occurring in the Brazilian Amazon, Bloomberg's analysis of Weather Source fire data revealed that more fires are actually burning in Angola and the Democratic Republic of Congo. 
Weather Source recorded 6,902 fires in Angola Aug. 22 to Aug. 23, compared to 3,395 in the Democratic Republic of Congo and 2,127 in Brazil. This is not an uncommon phenomenon for Central Africa, according to Weather Source customer Bloomberg.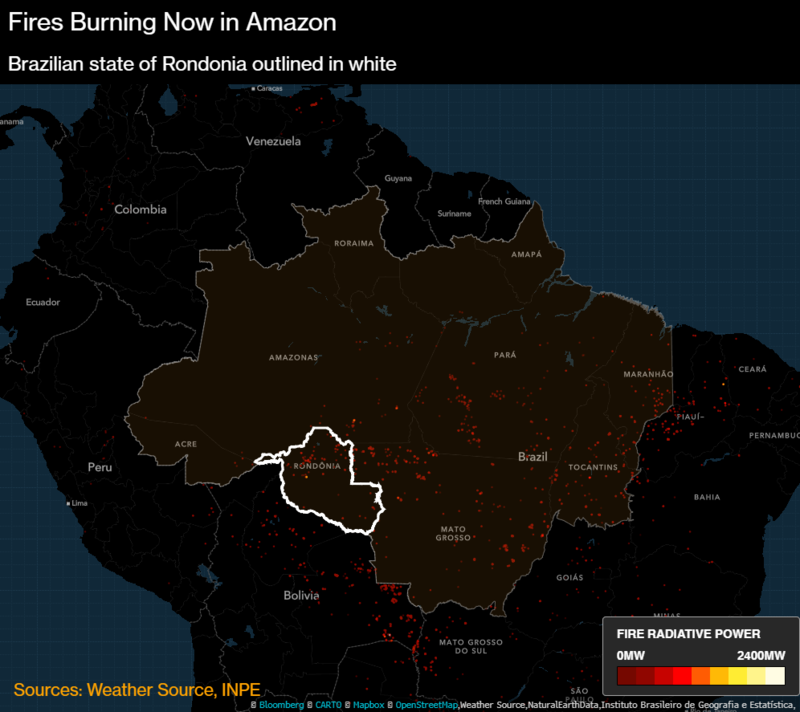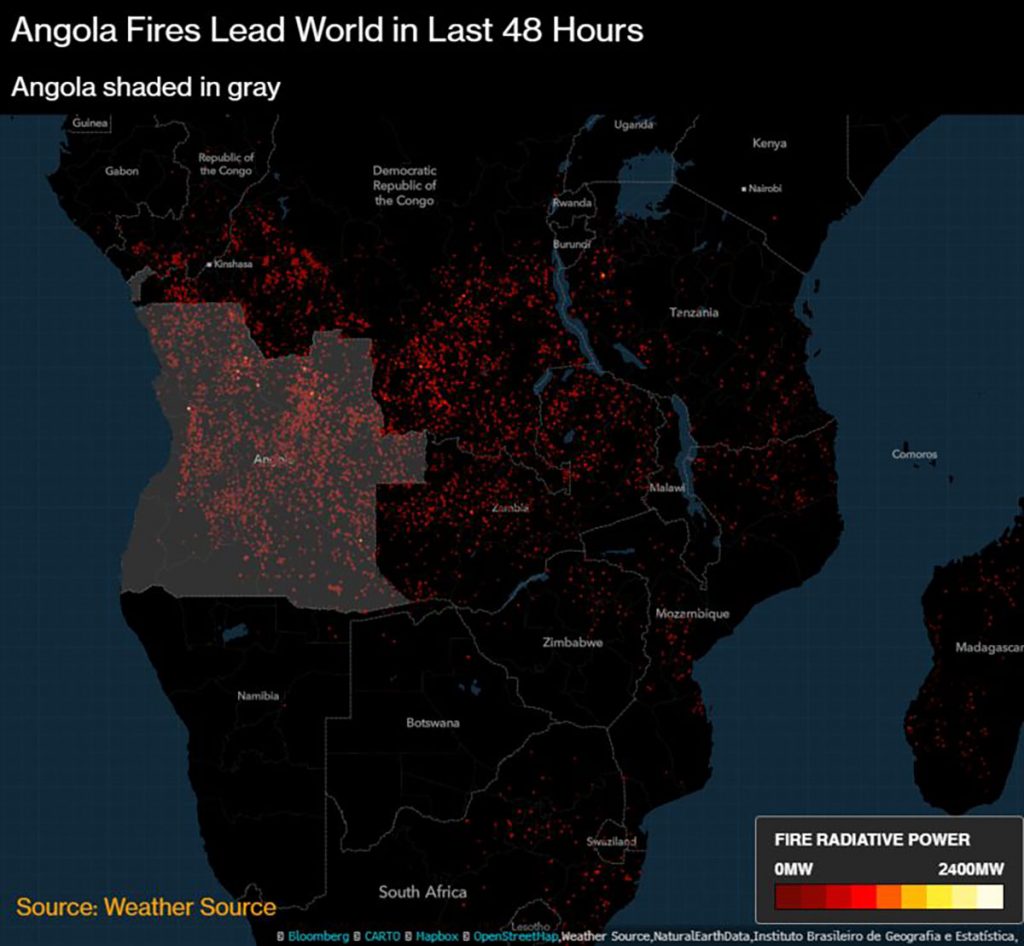 Bloomberg's analysis was based on Weather Source fire data recorded using the MODIS instrument aboard NASA's Aqua Earth-observing satellite. Though the numbers alone are significant, Weather Source geospatial products such as those above tell a more immediate and compelling story. As data increasingly drives decision-making, geospatial visualizations of said data are necessary to speak not only to the data scientists in an organization, but to efficiently convey information for all stakeholders and end users.      
Weather Source geospatial products are easily accessed via the Bloomberg terminal or the Weather Source API. In addition to wildfires, our geospatial products also include flooding, hail, hurricane, storm surge, tornado, and wind data. Contact us today to learn more.