Weather Source is thrilled to welcome Bhargavi Reddy as the newest addition to our team in the role of Sales Engineer. 
Bhargavi previously worked at Hitachi Consulting in Telangana, India, where she created I-frames for cloud-based drone navigation and other applications. At Weather Source, Bhargavi supports the sales team on deliveries, customer engagement, and strategic partnerships. She also develops technologies that incorporate the Weather Source API and administers Weather Source's presence on cloud platforms such as AWS, Azure, BigQuery, and Snowflake.
"Working at Weather Source has been amazing so far," Bhargavi said. "This is a talented group of people who excel at their careers and inspire me every day to do my job well. It's a great work environment and I look forward to adding value to the company."
Bhargavi enjoys hiking, cycling, and cheering on the Celtics. She is passionate about technological innovations that improve the quality of human life as well as the natural environment. Bhargavi holds a bachelor's degree in computer science from UMass Lowell.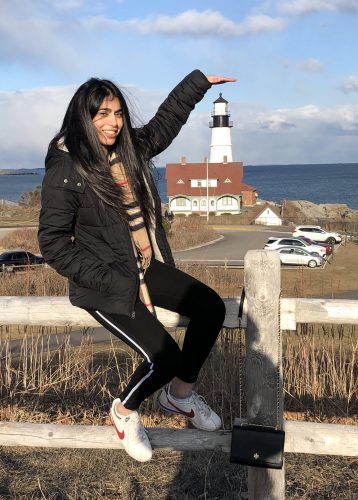 Welcome aboard, Bhargavi!