Energy and utility companies are no strangers to the application of weather data for business intelligence. As early adopters of weather data and GIS platforms, forward-leaning energy and utility companies are now realizing the benefits of innovative weather technologies and integrations as well as higher quality datasets. If you generate or distribute energy, there's no question you already use weather data in some form—the more important questions pertain to whether your current data yields tangible and actionable results. 
Asking the Right Questions
All energy and utility companies should always consider the following when evaluating their weather data provider:
Do they rely on singular or multiple inputs? 

Is their weather data properly co-located to your locations of interest? 

Does their data suite include climatology?  

Is their data homogeneous across space and time? 

Do they offer a true competitive advantage for your organization or do you maintain the relationship to avoid the potential hurdles associated with establishing a new partnership? 
The Weather Source Advantage
Weather Source is a trusted weather technology partner that understands the energy and utility marketplace. Our curated continuum of historical, present, forecast, and climatology weather data was built for analytics and serves as a single source of truth for all weather and climate needs.
Traditionally, energy and utility companies have relied exclusively on interpolated airport observation station data or local sensors in the immediate vicinity of energy grids and assets. However, in almost all instances, airport observation stations are simply too far from your locations of interest to be meaningful and local sensors often aren't properly maintained and calibrated.
Weather Source recognized that reliance on a single weather-sensing input or improperly calibrated sensors produces data that isn't always accurately co-located to your locations of interest. This deficiency was the catalyst for developing our OnPoint products and we have been at the forefront of weather technology ever since. Weather Source uses an industry-leading number of primary inputs, including satellite, radar, and airport observation stations as well as augmenting inputs such as radio occultation, IoT-connected sensors, and more. 
All of these inputs are staged on our high-resolution OnPoint grid, where they are decoded, gap-filled, and homogenized across space and time. The end result is more than 2 million global grid points—each representing a "virtual" weather station with a unique OnPoint ID from which weather data can be mapped. This unparalleled method ensures your locations of interest are never more than 2.2 miles away from an OnPoint ID—as opposed to potentially hundreds of miles from the nearest airport observation station.
From our high-resolution grid, Weather Source data can be mapped to any location, including lat/lon coordinates and individual homes or geographically bounded areas such as ZIP Code, designated market area, Census Tract/Block, and more. Our hyper-local data allows you to map weather directly to where your customers live and work. Our data cleansing process ensures your business is operating with data that is gap-free, easy to use, and ready for immediate analysis.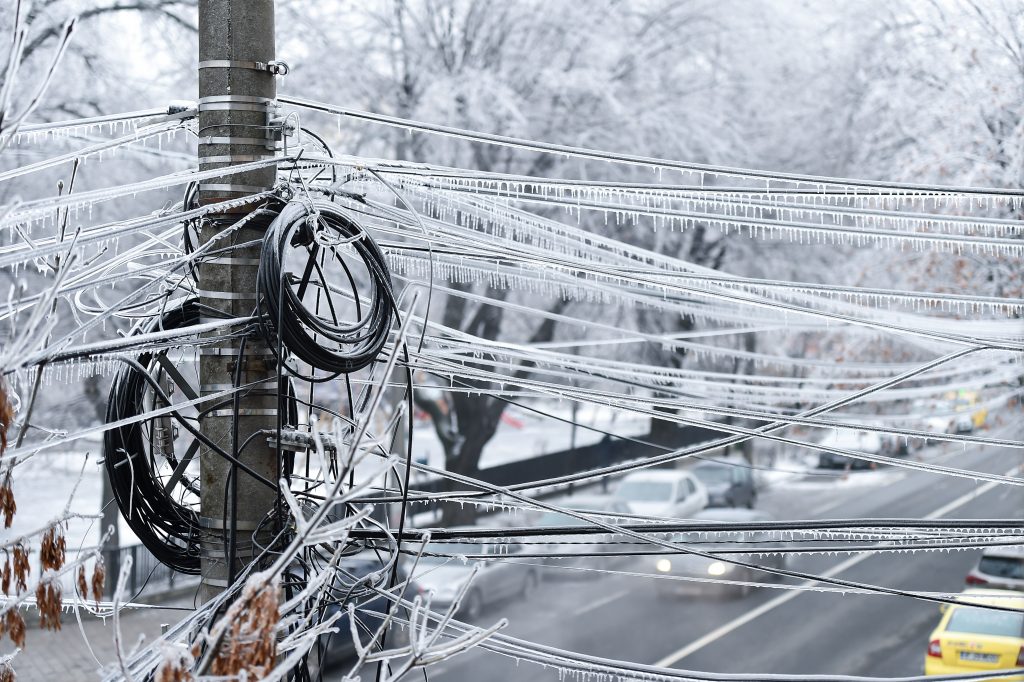 It's All About the Anomalies
Most energy and utility companies have a solid understanding of demand during "normal" or average" weather, but the greatest fluctuations in demand occur during "departures from normal" or anomalistic weather. Many weather data providers don't offer a climatology data product, which is essential to identify and quantify the impact of anomalies.

Weather Source's data suite is globally uniform and statistically consistent, meaning you are always working with common schema and headers across datasets regardless of your location. As such, differencing historical OnPoint Weather with OnPoint Climatology data allows you to instantly identify anomalies and generate insightful business intelligence based on the departures from the climatological mean.  
Businesses can also combine our OnPoint Weather and OnPoint Climatology datasets to produce rolling anomaly reports that look ahead or back 1, 3, 7, or 30 days—or across an entire season—to reveal departures from normal, year-over-year comparisons, and seasonal anomalies.  
A One-Stop Shop for All Your Forecast Needs
Weather Source has the most comprehensive forecast data on the market. As a result, we can improve the performance of your models. Most weather data providers only offer one type of forecast. We not only offer the GFS 15-day forecast, but also the ECMWF forecast with an extended view out 42 days. In addition, our OnPoint Climatology product can be leveraged as a long-range forecasting tool. Since all of our data is homogenous, all three of our forecast products can be quickly and easily compared and contrasted.
If you need historical forecast data for back-testing, we have you covered with pristine historical forecast data dating back to January 2015.  
The Value of Historical Weather Data
Historical weather data is essential to understanding demand for energy and utilities and our historical data is the deepest available, reaching from the year 2000 to present. Weather Source's 20+ year historical database makes it easy to monitor asset and customer locations as well as to perform regression analysis.  
If your models run exclusively on airport observation station data, we still have you covered. Weather Source maintains data for all global airport observation stations dating back to 1973 in both hourly and daily format.
Severe Weather Got Your Grid Down? 
Weather Source monitors severe weather in real time to produce dynamic products that can seamlessly integrate with a wide range of business intelligence and data visualization platforms.
Our OnPoint Alerts, powered by the U.S. National Weather Service, ensure your organization is never surprised by an extreme weather event. You may also configure user-defined alerts for any location around the globe. 
Weather Source offers meter-scale OnPoint Geospatial products for severe weather events such as hail, wildfires, convective weather, river flooding, storm surge, tornadoes, and hurricanes. These files incorporate metadata with deep, historical context to provide powerful insights. 
In addition, Weather Source has unique expertise creating actionable tools on top of our data specific for energy and utilities, including: 
GIS layers for any weather parameter with the ability to provide values at any resolution or scale.
Real-time lightning data including location and intensity.
Real-time radar layers with current precipitation and squall path information with the ability to query the radar from 2 hours prior to present and up to 2 hours into the future.
Easily integrate our data with all major GIS platforms such as CARTO, Esri, and Monarch to visualize your locations of interest and customer locations via a single pane of glass.

Going Green? 
Weather Source offers a robust suite of resources for alternative energy providers, including: solar radiation and astronomy data; cloud cover data; hydrology data at the reservoir level; and wind speed and direction data at 10, 80, and 100 meters for wind farm analysis. We also regularly run high-resolution weather models down to the 250-meter scale for hydrology reservoirs, solar arrays, and wind farms, which resolve any topographical or geographical issues that might create data inaccuracies on a lower-resolution grid.
Checking All the Boxes
When you revisit our initial question list, Weather Source data hits every mark for energy and utility company needs:
Reliance on multiple diverse and high-quality weather-sensing inputs. ✓

Hyper-local data that is properly co-located to your locations of interest. ✓

A robust, best-in-class climatology dataset. ✓

A pristine data continuum that is homogeneous across space and time with a deep historical database. ✓

A customer-centric, technically superlative, and responsive company offering products that provide a competitive advantage and relevant business intelligence for customers—without the headaches typically associated with establishing a new data partnership. ✓
Contact sales@weathersource.com to learn how we can help you check all your boxes.