The 2020 hurricane season was memorable for many reasons, most notably for the sheer number of storms. The official season runs from June 1 to Nov. 30, during which time a record-breaking 30 tropical cyclones formed in the Atlantic Basin.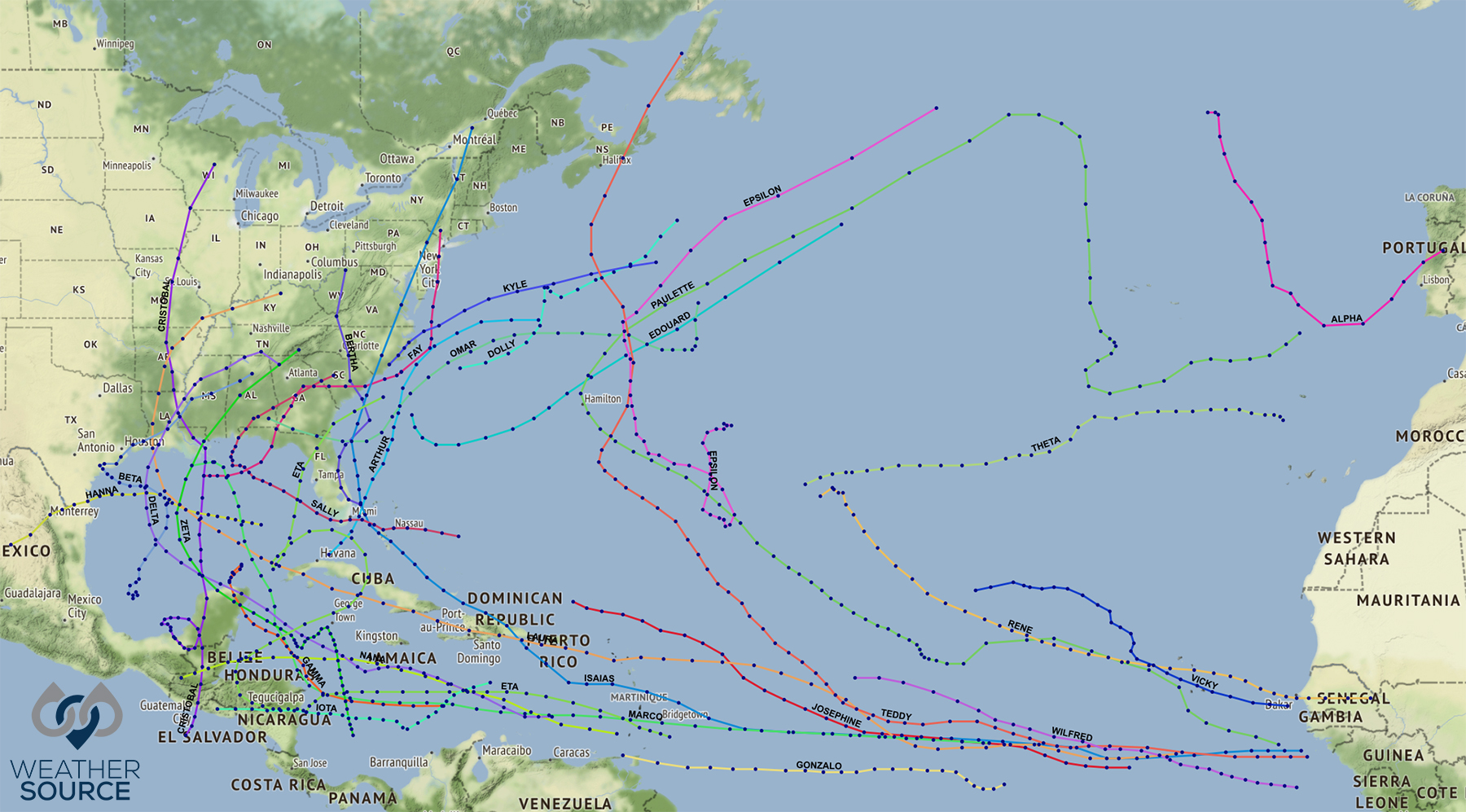 In total, the 2020 season produced:
30 named tropical storms (top winds of 39 mph or greater), including 12 that made landfall in the U.S.

Of which there were 13 hurricanes (top winds of 74 mph or greater).

Of which there were 6 major hurricanes (top winds of 111 mph or greater).
This marks the most named tropical storms on record in one year, surpassing 2005's total of 28. 2020 also broke the record for number of storms that made landfall in the continental U.S., surpassing the previous record of 9 landfalling storms in 1916.
2020 marked the second-highest number of hurricanes recorded in one year, according to NOAA. This year was also the second time in history, following the 28 named storms in 2005, that meteorologists had to turn to the Greek alphabet to name storms. In comparison, an average hurricane season has 12 named storms, 6 hurricanes, and 3 major hurricanes.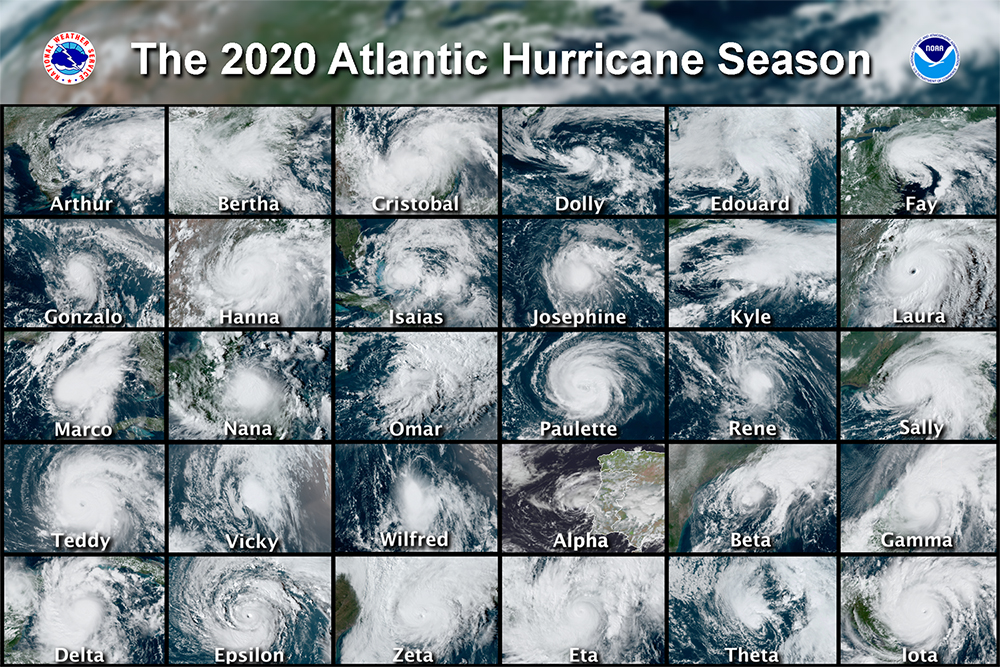 The La Niña Effect
High activity hurricane seasons may be the new normal. According to NOAA: "This is the fifth consecutive year with an above-normal Atlantic hurricane season, with 18 above-normal seasons out of the past 26."
Another rare and interesting phenomena occurred this year: Two tropical storms occupied the Gulf of Mexico at once when Marco and Laura threatened to cross paths.
The La Niña phenomenon may have contributed to the particularly active 2020 season, according to Yale Climate Connections. Cooling La Niña conditions typically indicate an Atlantic hurricane season with higher-than-average U.S. landfalling hurricanes, as was the case this year. The last Atlantic hurricane season influenced by La Niña was 2017, during which the devastating hurricanes Harvey, Irma, and Maria affected the U.S. and its territories. Each of those three storms ranked in the top five for most expensive weather-related disasters in world history: Harvey ($128 billion), Maria ($92 billion), and Irma ($51 billion).
As more active hurricane seasons become the norm it will be increasingly important for businesses to rely on a single source of truth for risk planning and mitigation, severe weather alerting, and more. From insurance and real estate to retail and supply chains, Weather Source has you covered. Contact us to learn how we can help your business prepare for whatever Mother Nature brings your way.