This year's wildfire season is looking to be yet another severe one. Currently the Caldor and Dixie fires in California are wreaking havoc and these fires are only two amongst some 100 large blazes burning across 15 (mostly western) states where historic drought conditions have left lands parched and ripe for ignition. As of August 31, the Caldor fire covers over 177,000 acres and has triggered evacuation warnings near Lake Tahoe. The fires across the west come as many parts of Europe are also enduring large blazes spurred by tinder-dry conditions.

These massive fires coupled with historic and cumulative drought destroy buildings, homes, agricultural and business assets and huge areas of forests while disrupting the lives of thousands of people and businesses in their path. Further, many of these devastated burn areas, such as the Camp Fire in 2018, wipe out entire towns that take years if not decades to recover and a significant portion never rebound and become casualties of these massive blazes.
Additionally, extensive studies have found that large forest fires in the western US have been occurring nearly five times more often since the 1970s and 80s. Such fires are burning more than six times the land area as before and lasting almost five times longer. Wildfire season – meaning seasons with higher wildfire potential – has also universally become longer over the past 40 years. This is clearly a recipe for disaster if these trends continue.
According to Time Magazine, heat waves and historic drought tied to climate change have also made wildfires harder to fight in the American west. Scientists have said climate change has made the region much warmer and drier in the past 30 years and will continue to make the weather more extreme and wildfires will unfortunately become more frequent and destructive.
But it isn't only anomalistic drought and heat waves that can cause wildfires – other causes can also include lighting and dry thunderstorms (also known as a heat storm) and of course humans. Human causes can include arson or intentional ignition, discarded cigarettes, power-line arcs and sparks from equipment.
Using historical wildfire and drought data, Weather Source is able to build forward looking wildfire forecasts to help businesses and communities mitigate the risk from wildfires. Weather Source has meter scale real-time geospatial files for wildfires with tremendous meta-data and historical context available for immediate analysis and the creation of actionable business intelligence. Examples of the Weather Source wildfire geospatial files are below. 
(Image 1 – Burn areas from wildfires 2021 vs. 2020.)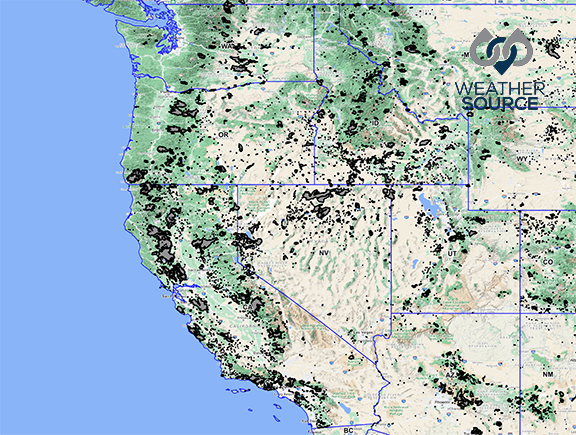 (Image 2 – Burn areas from wildfires 2016 vs. 2021.)

Being able to predict [and properly prepare for] when naturally occurring wildfires could present themselves, as well as their paths, can be a key to help in their prevention and mitigation.  
Integrating Geospatial Technology
Weather Source geospatial products can tell an immediate and compelling story. By integrating established weather modeling techniques such as historical forecasts and  weather forecasts into actionable geospatial tools to create visualizations of wildfire activity in target areas (as shown above), analysts are able to perform geospatial data analysis to reveal powerful insights and create actionable business intelligence that speaks to all stakeholders and end-users in an organization.
Weather Source's real-time geospatial products are ideal for analyzing wildfires and other  perils which enable businesses to create a risk mitigation strategy. In addition to wildfires, our geospatial products also include flooding, hail, hurricane, storm surge, tornado, and wind data. Contact us today to learn more.