Quantifying Weather Impact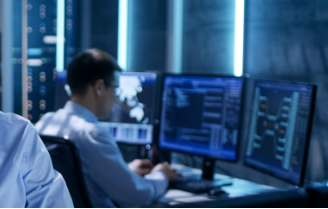 In addition to being a leading provider of weather data and weather-based solutions, Weather Source also operates a Weather Data Science Lab ("WDSL"). Our lab conducts daily research on how weather impacts demand for various products and any related effects on businesses.
Start with the Right Data
We use only the best weather data in our lab because, very simply, the better the data used as inputs, the more reliable the results.  Why take chances with the weather data used in modelling, research and development and other projects and therefore risk the results?
The problem: Up to 25% of government weather data has gaps, errors and/or inaccuracies, creating a myriad of snags, gaps and various other hurdles and pitfalls in usage, making it difficult to rely upon and/or scale out reliably and consistently across projects.   The solution: We have solved the challenges inherent in combining crude weather data from various sources, and created a simple turn-key weather data product that is completely finished and ready for use in operations, applications, research and development.
Predictive and Proactive Modeling
Once we have the right weather data, we're ready to begin.
In the WDSL, a typical use case might be to process demand data against tens of thousands of weather impact tests to identify and quantify the power of weather on the demand in question. The result is a ranked set of weather impact models that can predict demand based on weather inputs:
Acquire demand data (process needed legal/security requirements and acquire data)
Demand data prep (successfully load into database and verify results)
Demand data exploration (quantitatively understand the data, look for questions, and get answers)
Configure tests (set date ranges, locations, and OnPoint Weather parameters)
Execute test suite
Evaluate results (steps 3, 4, 5 & 6 may iterate a few times)
Produce a final report
The resulting final report typically describes the top weather impacts along with statistical summaries of weather impact model performance such as RMSE or MBE.  And of course because OnPoint Weather was used, we can have confidence in the results.
How can we help?
The above use case is just one illustration, and we can certainly customize to meet your needs.  Our proven track record of creating successful predictive models for real-world business scenarios based on real weather data helps you know in advance how the weather is going to impact supply, demand, consumer, employee or other business behavior allowing you to be proactive versus reactive.
We invite you to start a conversation with us and learn what we can do for you, ranging from providing OnPoint Weather, to doing everything for you, or anything in between.
OnPoint Weather by Weather Source is perfect for data science.   All OnPoint Weather data is quality checked continuously, and all data issues are corrected while preserving actual relevant anomalies or outliers that would be corrected by less capable systems.  OnPoint Weather is the most comprehensive, accurate and reliable weather data available in the industry.
OnPoint Weather is a statistically consistent, homogeneous dataset across space and time – i.e., seamless – globally, from the past, to the present, and into the future. 
The OnPoint grid spans the globe, and our technology allows you to dial in to precise lat/lons, which means you can access weather information that is truly local to your location of interest.