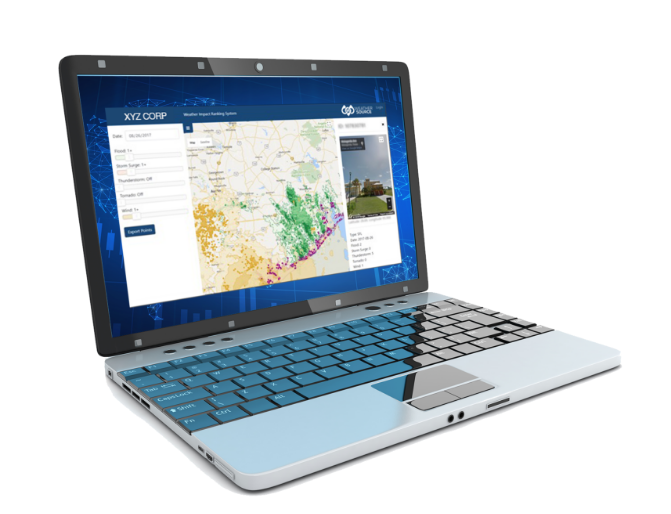 The Weather Impact Ranking System ("WIRS") is a patent pending turn-key web-based application designed to help businesses identify weather conditions, events or perils that have the potential to impact or damage business operations and/or physical assets.
The WIRS system is highly configurable application that analyzes and tracks weather and perils that are likely to result in impact of damage to your business.
Monitor Impact of Weather & Perils
on Your Business
WIRS works by establishing a baseline for weather or peril damage potential using OnPoint Climatology Data and then used OnPoint Past Weather data to ascertain the impact or damage potential of a weather event or peril on your business and/or asset. After the weather or perioral impact analysis is complete, a ranking of weather or peril impact is applied to each WIRS supported weather parameter or peril.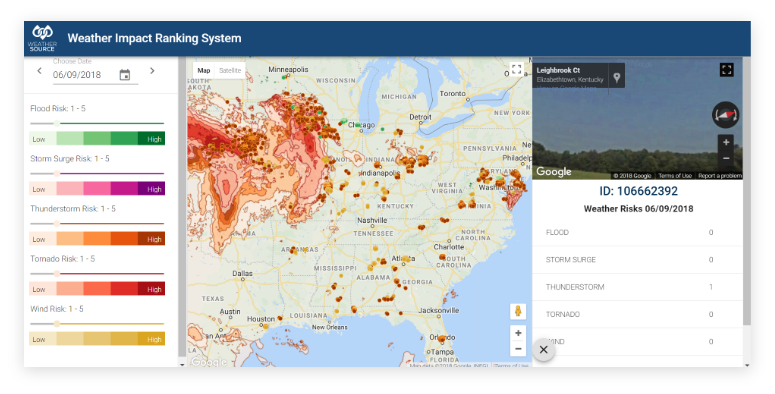 All of the rankings and your business or asset locations are then visualized in an interactive and dynamic dashboard that includes the following key features:
Real-time monitoring of weather events and perils that exceed the WIRS ranking threshold of being actionable.
Ability to view all of your critical points of interest quickly and efficiently in a single pane of glass–including distribution points, facilities, supply routes, weather rankings, areas of concern and more.
Easily Configurable for Any Industry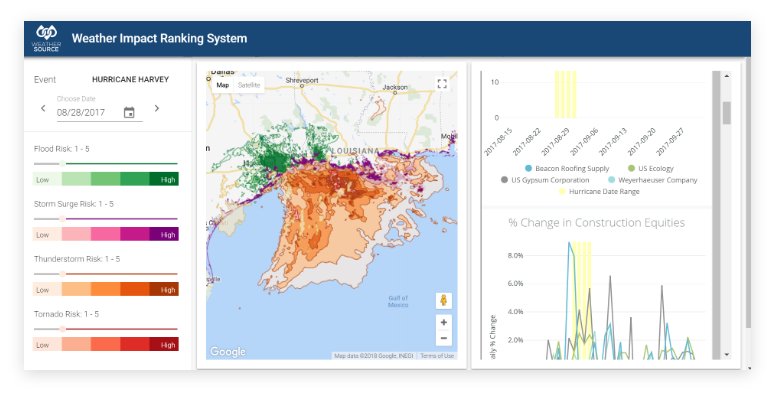 WIRS also helps ensure you are always in real-time communication with your management, staff, contractors and customers to maximize the most efficient use of company resources.
Ability to push alerts and notifications via email
Ability to push alerts and notifications via text message
Ability to push alerts and notifications via text to speech
Ability to push alerts and notifications to a I0S or Android devices
Find out more about how WIRS can help your business make better-informed decisions.