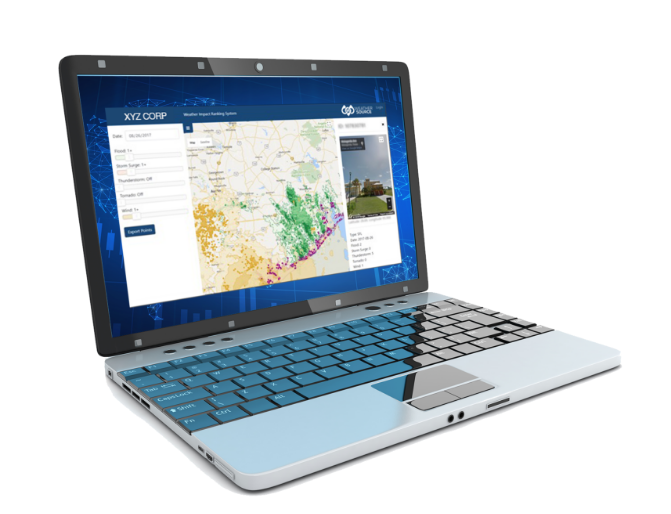 Track and Analyze Relevant Weather Events
The Weather Impact Ranking System (WIRS®) is a turnkey web application that enables your business to plot its locations of interest and monitor weather conditions or perils that have the potential to impact operations or to cause damage.
Our patent-pending visualization tool works by establishing a baseline for how weather affects your organization. Using OnPoint Climatology and historical OnPoint Weather data, WIRS ranks the potential impact of each weather parameter and peril then monitors conditions in real time to provide notifications tailored to your business.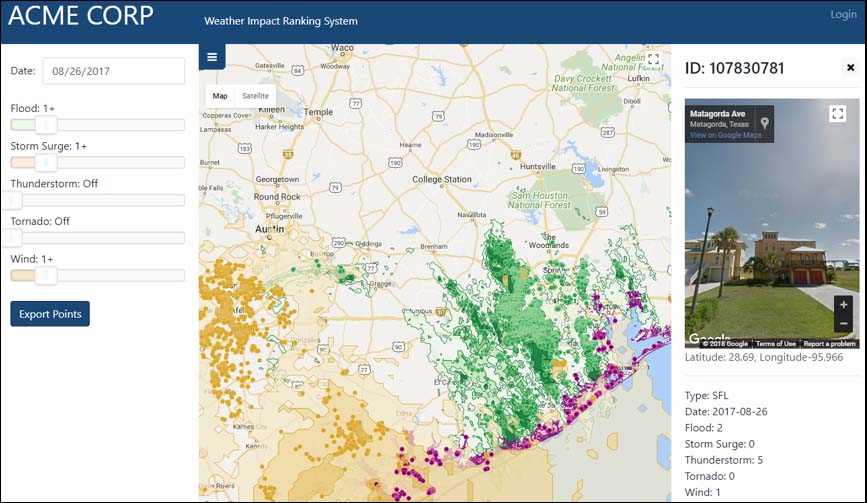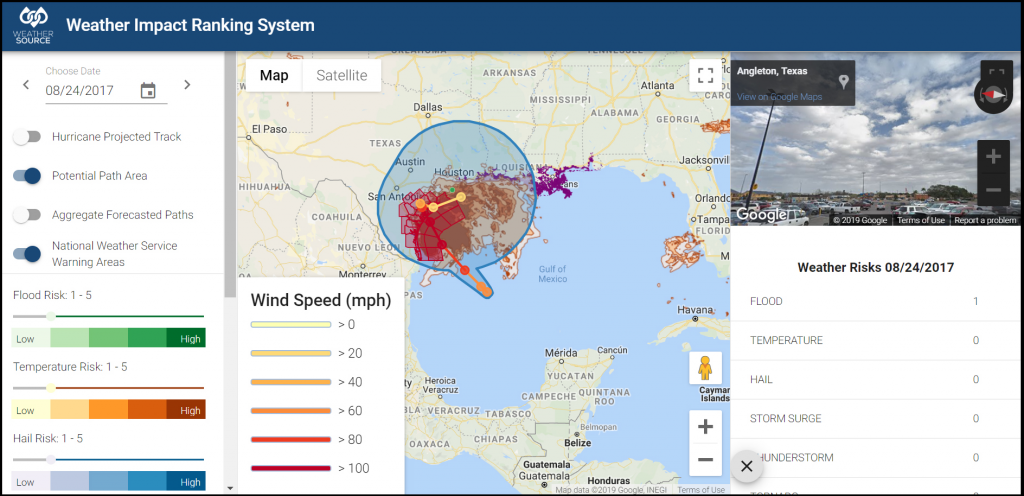 Easily Adapted for Any Industry
WIRS is highly configurable to nearly any industry, empowering you to identify and track the weather conditions most relevant for your business needs. For example, sports arenas and other outdoor venues are concerned with extreme weather events such as lightning storms or strong winds.  
Maintain real-time communication with your management, staff, contractors, and customers to maximize the most efficient use of company resources. WIRS visualizes your business locations and weather rankings in an interactive and dynamic dashboard that includes:
Real-time monitoring of weather events and perils that exceed your designated WIRS ranking thresholds.

The ability to efficiently view and monitor all of your locations of interest, including facilities, distribution points, supply routes, and more, all from a single pane of glass.

Automated notifications via email, text messages, or text to speech.
A nationwide property management company used WIRS to identify what perils most often cause damage to their properties. The company was then able to monitor the weather in real-time for conditions that prompt a need for maintenance or construction services.

A large food shipping service with a farm-to-consumer delivery commitment of 72 hours used WIRS to monitor weather conditions and perils that were likely to result in distribution delays. All of the customer locations and distribution points were plotted by lat/lon in WIRS, allowing the customer to monitor conditions in real time and to make corresponding adjustments.
A large fast-casual restaurant chain plotted all of its locations that offer outdoor seating in WIRS and monitored real-time weather for incidents of hail, lightning, thunderstorms, and other conditions that result in less footfall traffic for outdoor seating. This enabled its establishments to modify staffing levels accordingly.